POS Blog
Insight on POS Solution Selection for Independent Merchants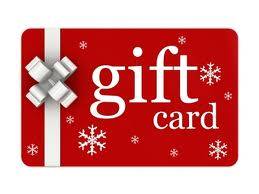 The 2013 Holiday Shopping Season is upon us. Malls will quickly be packed with shoppers seeking something special for that special someone. However, despite the amazing variety of products and services available, many shoppers find themselves coming up empty while seeking the perfect gift for certain people. Hence, the popularity of electronic gift cards continues to rise. According to NRF's Gift Card Spending Survey conducted by Prosper Insights & Analytics, holiday shoppers will spend an average of $163.16 on gift cards, up 4.0 percent over the $156.86 they spent last year and the highest amount in the survey's 11-year history. Total spending on gift cards will reach $29.8 billion. Similar studies also report that up to 20% of gift cards are never redeemed! So, how can merchants maximize this incredible sales opportunity?
Awareness - be sure to display your gift cards in an attractive way that is perfectly visible from several customer touch points within your store. Both printed and digital signage should also focus on your branded gift cards throughout the store. Also, your employees should be equipped with suggestive selling techniques to build gift card sales with existing customers.
Availability - be sure to offer gift cards on your e-commerce site in addition to your brick and mortar locations. The U.S. Census Bureau reports that 48.1% of total retail transactions in 2008 and 2009 were completed via e-commerce sites. Also, don't find yourself running out of physical cards during the Holidays. Stock up now if you have not already.
Creativity - during the season of giving, many merchants will make donations to various organizations. Instead of donating money or your products, try donating gift cards. This is a great way to acquire brand new customers that have never visited your business prior to being presented with a gift card. Although you donated the card, you may achieve an ROI by retaining this new customer for future sales growth.
January and February can be a real drag for merchants. Customers are returning items as often as they are making purchases. Successful Holiday Gift Card sales programs will combat some of those wintertime sales blues by driving traffic to your facility for gift card redemption.