POS Blog
Insight on POS Solution Selection for Independent Merchants
Helpful hints on selecting the right POS Solution for your business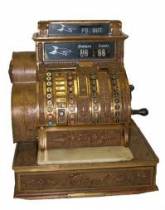 Every year our partners at Software Advice -- a retail software research and reviews site -- interview thousands of retailers that are seeking the right POS solutions for their businesses. This provides them with a great deal of insight on the key factors driving the POS buyer's decision making process in today's market. Software Advice recently conducted research on some specific metrics and provided the full results in the form of a special report called Retail Software Buyer View 2014. The report focuses on 3 primary areas of the POS buyer's decision drivers:
1. Deployment Preference (on-site VS cloud-based)
2. Existing systems in place prior to buying POS
3. Primary reasons for buying/upgrading POS
Surprisingly, most current POS software buyers are still seeking on-site deployment despite the "to the cloud" movement that seems to prevail in most other market segments. Software Advice found that of those buyers who did express a deployment preference, 66% of them preferred on-site deployment VS a cloud solution. Based on my conversations with business owners regarding POS, I would comment that most of this mindset comes from the fact that POS is mission critical to these buyers. They feel that any down time will cause panic and be disastrous for their core operations. They fear that cloud solutions introduce additional points of potential failure that might cripple their operations during peak periods of business volume.
In this research, Software Advice found that 33% of POS buyers are currently using a POS system and looking to upgrade it or switch to another provider. Surprising to me was the fact that 25% of the buyers had no POS system in place while an additional 14% used manual methods and an additional 18% used basic cash registers. So, not only are these business owners reluctant to utilize cloud technologies to run the business; many have been reluctant to use any modern technology whatsoever.
In terms of reasons for buying/upgrading, Software Advice found that there is certainly a correlation between the current systems in place and the reasons for shopping. 39% of buyers indicated that they are seeking to gain/improve efficiency. This comes as no surprise with large numbers of buyers using manual methods and/or no systems at all. Another 20% of buyers were seeking more functionality. This indicates that many of these buyers are using older legacy solutions or have growing businesses with growing needs that require more robust POS solutions to maximize ROI.
To view the full report from Software Advice, please visit http://www.softwareadvice.com/retail/buyerview/report-2014/.
For tips on POS software selection, download our free guide at http://www.posprophetsystems.com/index.php/request-your-download?view=form
Recently, our partners at Software Advice, a resource for software comparison, published a report on the top reasons businesses are buying new POS (point-of-sale) solutions. The folks at Software Advice analyzed thousands of their phone consultations with retailers over the past four years who were looking to purchase POS software. Some key findings from the report include:
The most commonly cited problem area buyers are looking to fix with a new POS purchase is an increase in accuracy and effectiveness.
Over a third of buyers are already using POS software.
Almost all respondents are seeking inventory management capabilities, with almost half seeking customer management functions.
A few brief comments on these findings:
1. A well-designed and properly-deployed POS solution can provide a significant increase in the accuracy and effectiveness of any retail operation. Solid POS solutions eliminate pricing errors, maintain inventory levels in real time, eliminate manual processes, minimize the room for user error and provide detailed information for powerful analysis. POS software that provides fully integrated payment processing eliminates a large portion of the daily reconciliation process that takes place with non-integrated solutions.
2. The fact that over 1/3 of the buyers are upgrading from an existing POS software comes as no surprise to me. Technology changes rapidly. Often times, business requirements change rapidly as well. A POS solution provider must constantly build upon its core offerings to meet the demands of the business owners and remain current with the latest technology platforms and security requirements. Anything less leaves business owners shopping for new solutions.
3. Inventory management lies at the heart of most retail operations. It is typically the largest investment and greatest asset to the retailer. Real time perpetual inventory management provided by a POS software solution reduces the daunting task of keeping track of this large investment. Successful retailers must maintain an inventory that is constantly moving. Shipments arrive daily. Sales and returns take place at a rapid pace at multiple terminals and/or multiple locations. Products are transferred from store to store. RMA's are issued. Back orders are processed. All of this can become effortless with a POS solution that provides a robust inventory management module.
The full report from Software Advice can be viewed here – Point of Sale Buyer View 2013.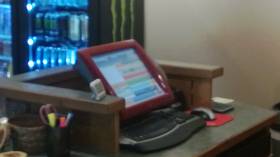 In recent months, I've heard these words more frequently than
ever: "my facility is a bit of a hybrid...what do I do for POS?"
There are a few reasons for this increase in frequency of this question.
Just like in the financial markets, diversification works. Bakeries are supplementing their core business with retail merchandise that fits their persona. Specialty food retailers are offering tastings to enhance their core retail business. Cafe owners are adding and/or increasing retail portions of their business to increase sales per customer and build brand awareness. Coffee shops are obtaining liquor licenses to offer wine and craft beers to boost their evening sales.
So, the challenge remains and with good reason. I have always been a true believer in the "do one thing great" concept. I realize it's simple and improper grammar but eloquently so in both regards.
Fortunately, most POS developers agree and build applications that are extremely focused on specific markets. There are significant benefits in being vertically focused when developing POS. Most of them revolve around the aforementioned "do one thing great" concept. Point-of-sale software and hardware packages are very complex animals. Selling, delivering and supporting them become much easier when there is a strong focus on certain vertical markets.
However, with the climate changing in many verticals, a great deal of crossover exists today in terms of product mix being sold by merchants. As mentioned earlier, merchants are adding related products and services to complement their core businesses. In the examples above, retailers are adding services and hospitality items while QSR's who traditionally have hospitality items are adding retail components to their business to increase revenues. Consequently, many of these merchants find themselves growing out of their POS systems since they are branching out of the traditional functionality needs of their standard market.
So, when you as a merchant start thinking outside of the box to gain that edge over the competition or to generate other revenue streams, what are you supposed to do about your POS? Your retail POS does not support hospitality functions. Your hospitality POS does not support the retail components you just added. Deploying two systems is simply not practical. You need a system that fills the gap. You need a hybrid.
Not to worry! These systems exist today. It is unlikely that you will find them with the large corporations who develop POS systems as they are slow to adapt to change for obvious reasons. So, seek help from the smaller companies who are focused on markets that have hybrid POS needs by nature. Examples of these markets are:
· Farm and Feed Stores
· Coffee Shops and Cafes
· Bakeries
· Museums
· Golf Courses
· Specialty Food Retailers
If you find POS companies spending time and energy in these spaces, they most likely already have an offering that is a bit of a hybrid in terms of features and functionality. These vertical markets have demanded hybrid systems for decades simply due to the nature of their business. So, if you are going through some diversification in your offering and your POS is stunting your growth, look outside your market for other solutions. You may be pleasantly surprised.
For more information on other things to consider when seeking POS solutions, click HERE for a FREE white paper.