POS Blog
Insight on POS Solution Selection for Independent Merchants
Helpful information for gift shop owners and operators seeking POS solutions for their businesses.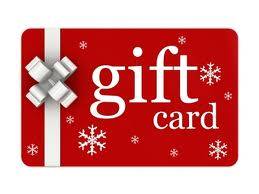 The 2013 Holiday Shopping Season is upon us. Malls will quickly be packed with shoppers seeking something special for that special someone. However, despite the amazing variety of products and services available, many shoppers find themselves coming up empty while seeking the perfect gift for certain people. Hence, the popularity of electronic gift cards continues to rise. According to NRF's Gift Card Spending Survey conducted by Prosper Insights & Analytics, holiday shoppers will spend an average of $163.16 on gift cards, up 4.0 percent over the $156.86 they spent last year and the highest amount in the survey's 11-year history. Total spending on gift cards will reach $29.8 billion. Similar studies also report that up to 20% of gift cards are never redeemed! So, how can merchants maximize this incredible sales opportunity?
Awareness - be sure to display your gift cards in an attractive way that is perfectly visible from several customer touch points within your store. Both printed and digital signage should also focus on your branded gift cards throughout the store. Also, your employees should be equipped with suggestive selling techniques to build gift card sales with existing customers.
Availability - be sure to offer gift cards on your e-commerce site in addition to your brick and mortar locations. The U.S. Census Bureau reports that 48.1% of total retail transactions in 2008 and 2009 were completed via e-commerce sites. Also, don't find yourself running out of physical cards during the Holidays. Stock up now if you have not already.
Creativity - during the season of giving, many merchants will make donations to various organizations. Instead of donating money or your products, try donating gift cards. This is a great way to acquire brand new customers that have never visited your business prior to being presented with a gift card. Although you donated the card, you may achieve an ROI by retaining this new customer for future sales growth.
January and February can be a real drag for merchants. Customers are returning items as often as they are making purchases. Successful Holiday Gift Card sales programs will combat some of those wintertime sales blues by driving traffic to your facility for gift card redemption.
Gift shops are some of the finest hidden treasures in the retail segment. They come in many shapes, sizes and flavors. Most focus on specific target audiences while others provide gifts of all kinds depending on the location and other factors. Aside from resort and airport locations, most gift shops are independently owned and operated by small business people. Consequently, it is very rare that a gift shop business enjoys the luxury of the budget and/or the technology infrastructure you would find in corporate America.
So, how do gift shops obtain the technology they need to compete and run efficiently like the big box stores do? After all, the owners are faced with the same challenges that larger retailers combat with high-end, expensive technology. Although it may be on a smaller scale, gift shops still need to control inventory, manage cash flow and provide excellent customer service. However, many gift shop owners continue to fight this battle using manual processes due to lack of education on retail technology available and/or lack of funds to implement systems.
Below are just a few of the benefits provided when a solid gift shop POS solution is deployed:
1. Real Time Inventory Control – Gift shops carry extensive inventory. Often times this inventory is made up of thousands of small parts. Gift shop POS solutions provide all the controls necessary to maintain appropriate stock levels and control profit margins.
2. Pricing and Theft Controls – Even the most basic of POS systems can assist a gift shop owner by eliminating pricing errors and reducing theft. Cash registers leave far too much room for operator error and provide limited (if any) reporting power.
3. Superior Customer Service – Although a gift shop is not always the fastest paced environment, customers still appreciate a speedy checkout experience. The right gift shop POS solution will provide 1-3 second transaction times. Further, POS systems often provide robust customer management modules that provide critical information to speed up returns, suggest additional up-sell/add-on items, recognize customers by name, track and reward customer loyalty, etc.
4. Sales and Profit Boosters – A robust gift shop POS solution will provide additional features to assist the gift shop owner in growing the business. Examples are integrated gift cards, customer loyalty programs, integrated online stores and email marketing initiatives based on customer history stored in the POS system.
5. Efficiency of Operations – Gift shop POS solutions eliminate several manual processes for the business owner. When the right POS system is in place, gift shop owners and staff members spend a fraction of the time dealing with tedious activities such as pricing/tagging of items, reconciling cash registers and credit card terminals, placing orders with suppliers, etc. When the POS system eliminates or assists in these activities, more time is available for the staff to focus on customers and other money-making activities that grow the business.
Although the list of benefits provided above is fairly short, it depicts some of the power of implementing a POS solution in a gift shop. So, how does the owner of a small gift shop afford such powerful technology? Surprisingly, POS providers that focus on the gift shop segment often offer solutions that are extremely affordable. Some of these systems are offered on a "pay-as-you-go" basis to eliminate risk and large up-front investments. Typically, the investment pays for itself in the form of controls and gained efficiencies that simply cannot be provided by the most sophisticated of cash registers.
In any case, there is a great deal to consider when selecting the right POS solution for your gift shop business. For more issues to consider on the topic, download our free guide prepared to assist you when seeking the right POS solution for your business.